There are so many nutritional supplements on the market now that it is hard to know where to start. This goes for anything from weight loss, to gaining lean mass and strength.
One product that is helpful especially with the business of everyday life is meal replacement powders. These come in the form of either protein, or protein mixed with carbohydrates. Here we will discuss what the best meal replacement powder may be for you.
Although there are many brands of meal replacement powders, they are all made differently. Some are made from a soy based product, while others are whey based proteins, eggs, casein, and even beef protein. Here we will cover some whey protein drinks so that you can better decide which one you may like the most and will fit your health and fitness needs. Here are some different sources of protein and good meal replacement powder:
Whey Protein:
This type of protein is extracted from milk and is in the majority of powders that you find on the market today. This type of protein is best for anyone looking to gain lean mass or even lose weight. It is probably the best type of protein to use right after a workout due to its rate of absorbsion. This will ensure your muscles getting the protein needed after a hard workout. Whey protein also has more complete proteins when compared to other forms.
One major disadvantage is that since it is made from milk protein, you shouldn't take it if you are lactose intolerant. Also, if you are looking to maintain or lose weight, you should stay with a product that has more protein and very few carbohydrates. The products with carbohydrates are meant more for weight gain and are better used for post workout drinks.
Casein Protein
This protein is taken from liquid milk, where the proteins are separated from the fats and carbohydrates. One major difference in casein when compared to other proteins is that it has a slower absorbsion rate. This may be better used prior to very low activity, or even prior to going to bed. This will ensure that your body gets calories throughout the night.
Due to the fact that casein protein is milk based, you should not take it if you are lactose intolerant. Also, as mentioned before, it is best taken prior to low activity or even sleep due to the slow absorption rate. This means that it is not a good source to take post workout, where your body needs a fast absorbsion rate.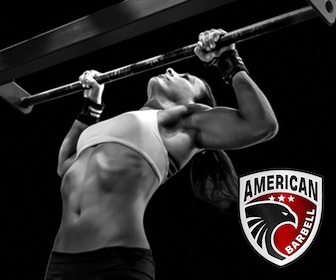 Beef:
You wouldn't think that a protein in powder form could come from beef, but there actually is such a thing. One positive aspect of this protein source is that it naturally contains creatine. Creatine is used as a supplement for workouts due to it assisting in strength and endurance while doing resistance training.
Although these positive aspects do exist, I would arrow on the side of caution since this protein type has not been researched a lot.
Soy:
Soy protein comes from the soy plant.  This type of protein is good for those that are vegetarians and want to stay away from any animal products. It is also fairly inexpensive.
One thing you should consider when thinking of taking soy as a source of protein is its relationship with estrogen levels and the effects that it could have.
Egg
Eggs are a great source of protein in one's diet. Before protein powders even existed, it was normal for anyone that was hard into working out to use raw eggs as a source of protein. Egg based protein powders also have vitamins as well which makes them a good choice.
The only things that should be considered when looking at using egg proteins are any allergic reactions you may have, along with the fact that most egg based proteins are more expensive than other sources.
The majority of the best protein powders that you see promoted on the market are whey based protein. The other sources mentioned such as the eggs, soy, casein, and beef are used, but whey and casein which are associated with milk are probably the two best-selling types of protein powder on the market.
I personally have used mainly whey based protein powders. Some of these brands are better than others. Here are some few that I have tried and the satisfaction or dissatisfaction that I got from them.
Optimum Nutrition Weight Gainer
This weight gainer whey based protein is great if your looking at putting on a few pounds and are seriously working out and lifting weights. It works great when your muscles need protein to recover from a long and hard workout. There are numerous flavors offered such as vanilla, banana, cookies and cream, as well as peanut butter. My personal favorite is vanilla even though it is a plain flavor.
One positive that I give this brand of protein is that when you mix it in a shaker using a wisk, it is a very smooth texture without any clumps, and it has a very good taste as well. The only reason to not use this is if you are not looking at gaining weight, but just want protein. This company makes strait protein powder without the carbohydrates as well. Also, I would not use this product if I didn't have a shaker and had to mix it by hand, since it may not totally mix up as it should. 
When looking at this product, it also comes either in large bags, or bottles. If you are looking at every day use, I advise to use the bagged version. Also, although the product is meant for weight gain, I don't go by the instruction's concerning the serving size. This is actually not good to consume the amount that they advise since it is a tremendous amount of carbohydrates at once. Changing the serving size will allow it to last longer, and probably give you a better result. I would use a normal smaller scoop and measure it in comparison to the large scoops that it comes with in order to know the amount of calories I was consuming.
In order to get the most out of the product for the best price, I suggest cutting the serving size into 1/3 or what is instructed. This will still give you a substantial amount of calories when added to milk, and it will last closer to a month. The intent of the company is to have you consume more calories than you really need which will only help in gaining fat, not muscle. Here is a general comparison to the instruction's given, and what I suggest.
Size 12 lb bag
Price $ 48.00
Normal Serving size                        Suggested Serving size
Calories 1,250/serving                       1/3 or 420 calories/serving (add milk for more)
$ 3.00/serving                                      $1.00/serving
Servings 16                                          48
Carbs 250 grams                                  85 grams
Protein 50 grams                                  16 grams (no milk)
2x/ day = 60 servings/month.                 60 servings/month
(4 bags) $ 192/month                           ( 2 bags) $ 95/month
Score: A –
EAS Myoplex
This protein powder is whey based protein meal replacement powder. It comes either in single packets, or in a tub. The packets are nice to use since they are easy to take with you if you are out or going to the gym to workout. If you use any powder from a tub or container, you have to use a plastic bag which may not hold up as well. This protein also comes in various flavors including chocolate, vanilla, and strawberry. All of these flavors are good. EAS which stands for experimental and applied sciences is also a well-known brand that stands behind their product. There is also either a weight gainer, or more of a protein powder in general. Due to the price, I suggest using this once/day possibly prior to bed. Because of a lack of carbohydrates, it would not make a good post workout product.
Size 20 servings
Price $ 50
Normal serving size  1 pouch
Calories 290
Servings (20/package)
Cost/serving $ 2.50
Carbs 22 grams
Protein 42 grams
Score: A
This protein is high in carbohydrates and is casein based. It is meant to assist in weight gain. Although this is the case, you can still decrease the serving size to lessen the number of calories if you only want to maintain your weight. This product is good since it has a good ratio of carbohydrates to protein. Also, it can be mixed with either milk or water. 
The only negative thing that I have to say about this brand is that the consistency of the drink is not good. Regardless of how hard you shake it, the texture is not smooth but clumpy. It is better if you mix it with milk but even then that doesn't make a big difference. Also, when mixed, it makes almost a foamy texture which makes it hard to drink. 
Some good things are that it is casein based which makes it good for periods of low activity. Overall though, I would not recommend this product if your looking at the taste. If this is not an issue though, the product has good ingredients and works. Also, since it is casein based, it may be better to take it prior to going to bed, especially since it has fewer carbohydrates.
Size: 5 pounds
Price: $32
Normal serving size: 4 scoops               Suggested serving size: 2 scoops
Calories 650                                           325
Servings 14                                            28 (1 month if taken once/day)
Price/serving $ 2.28                               $ 1.14
Carbs 109 grams                                     55 grams
Protein 54 grams                                     27 grams (add milk for more protein)
Score: C
These are only some many protein powders and weight gainers on the market. The one that best fits you will depend on your personal goals whether it is weight gain, maintaining weight, or weight loss. Using a low carbohydrate high protein drink is advised if you want to lose weight, since it is best to consume carbohydrates only prior to your busiest part of the day. Protein only meal replacement powders are best right before bed, or when activity level is low.
You should search around to find which brand and protein base would be best for you whether it be casein, whey, soy, egg or beef based. These products mentioned I have used personally and I hope that it gives you a basic understanding of each product and what may be best for you.