If you are just getting into taking care of yourself by being more active and going to the gym, or if workouts are part of your lifestyle, you always may need help along the way. Many times you may not have the time or money for a trainer, so we are here to assist you in reaching your health and fitness goals through designing a online fitness training program specifically for you.
We are here to go with you through your workouts and weight loss journey. We do this working with you one on one with both nutrition and training. Services include: 
Receiving a text message as a workout reminder

Free Consultation

Notifying your trainer of completed workouts

Weekly updates of your progress

Individualized printable workouts

Progress updates and photos

Tracking of Nutrition and training
Even if your an individual that has a routine of going to the gym and staying active, it can still be a challenge to lose any weight if proper nutrition isn't followed. This just shows you the discipline that it takes in order to reach your health and fitness goals. 
So you'll know more about what training does for you, here is a list of the adaptations that you have over time when training to make you healthier. 
Variable
Untrained
Trained
What occured
Heart Rate
High
Decreased
A stronger heart muscle decreases HR frequency needed
Stroke Volume
Low
Increased
Increase in the amount of blood distributed each heart beat.
Cardiac Output
Low
Increased
Either SV or HR change but cardic output stays the same
Avo2 Difference
Low
Increased
The amount of oxygen used is increased
Vo2 max
Low
Increased
Avo2 is increased with training.
Heart Muscle
Small and inefficient
Increased mass and volume. Fibers thicken, and stretching of ventricles.
This is due to the increase in the amount of blood flow
Skeletal Muscle
Low use of O2
More efficient at O2 use
Improvement in efficiency of use of energy systems and ATP needed
Blood Flow
Low
Increased
Larger Cardiac output and enlargement of arteries.
Blood Pressure
High
Decreased
Due to increase in heart length and size.
Breathing rate
High
Decreased
Due to a strengthening and size increase of breathing muscles
Oxygen cost
High
Decreased
Less O2 needed for same amount of work.
Tidal volume
Low
Increased
Oxygen needed prior to reaching HR
Less
More
Air needed for certain amount of O2
High
Decreased
Relates to breathing rate, so increase in size and strength of breathing muscles
Lactate Threshold
Low
Increased
More efficient at producing energy needed
Blood lactate levels
High
Decrease.
Starts to accumulate at higher sub max O2 levels.
Increase in time before obla. Could be due to a decrease in production, increase in rate of removal, or both.
Venilatory Muscles
Weak
Improve
Due to an increase in aerobic enzymes and oxidative capacity.
Regardless of your level of activity or fitness weather it be general fitness goals, or athletic training and conditioning, we are here to assist you be designing a online fitness training program for you. Any changes that may be needed will be made, and we are committed to helping you reach your goals within a given time period.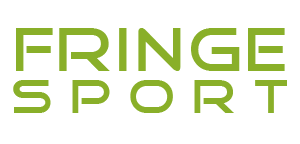 You pay only for the online workouts designed specifically for you. Our mission to help you achieve your health, fitness, and performance goals. If you are just starting out with becoming active and have goals to achieve, it can be challenging at times. That is why we are here to keep you motivated to stay active and both achieve any fitness goals you may have, as well as maintain a overall healthy lifestyle.